Talent To Market Your Big Ideas
Our networks include the market's premier marketing and advertising professionals. Whether you are looking for freelancers, consultants, or permanent staff, we'll find the right candidate to fill roles in UX Design, Multimedia, Marketing and Creative.
Content Producer
Content Strategist
Copy Editor
Copywriter
Interactive Project Manager
Mobile Marketing Specialist
Presentation Specialist
Proofreader
Proposal Writer
Technical Writer
Web Analytics Specialist
Web Editor
Video Producer
Video Editor
CREATIVE
Creative Director
Graphic Designer
Illustrator
Visual Designer
Web Designer
Web Production Artist
MARKETING
Digital Marketing Strategy and Management
Marketing Technology Management
Email Marketer
Event Manager
Marketing Communications Manager
Market Researcher
Product Marketing Manager
SEO Marketing/PPC Manager
Social Media Marketer
A flexible staffing strategy can mean something different for each industry, business and even department within the same company.  For some, a contingent workforce is ideal for seasonal spikes or shifts in demand while others are looking for freelancers, consultants or temporary talent to execute short-term projects. With flexible talent solutions, you get the talent you need, when you need it.
It's no secret that while the market is inundated with available workers, there is still a shortage of highly qualified talent in the IT and creative spaces. Algin's talent acquisition techniques and networks give you access to skilled candidates you wouldn't find on your own. Our leading-edge strategy produces the right candidates every time, at a speed that is unmatched in the industry! This promise is backed by our contingent approach, you only pay when we fill your position. There is no cost or obligation to see what you might be missing. 
Expand your access to great talent across North America with Remote staffing Solutions. Whether we set-up virtual workspaces, secure private network connections or employers issue owned devices to remote workers; it's easy to provide them with the software, applications and data they need to get the job done. It's a win-win situation, you get  the talent you need now and your remote workers can have the flexibility that's essential for today's conditions.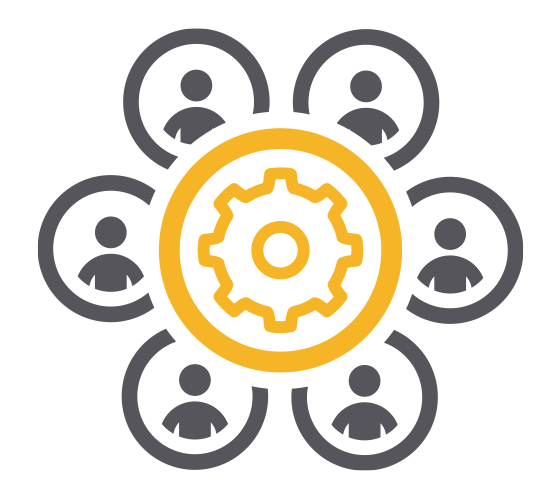 Recruitment Process Outsourcing (RPO) may be the answer to your talent acquisition needs. When you need a start-up plan, rapid scale or high growth, consider outsourcing all or part of your recruitment needs to really optimize your hiring process and streamline operations. Companies can leverage our skilled recruiters, data-driven methodologies and technology to source top talent.